Description
Our Available Bulk Pampers Diaper Series for bulkbuy
Order a variety of baby pampers diaper stock bulkbuy no matter your target market. All our wholesale pampers diapers are either US series or EU series which is highly popular in the international market. Below is a full list of available baby pampers you can order in bulk today at a highly competitive rate.
Pampers Baby Dry Both US and EU Series
Pampers Baby Dry From size 1 to 6
Available Channels: Wetness Indicator, Extra Absorb, Air Dry.
Variations: Jumbo Packs, 1 Monthly Supply, Monthly Box, GIGA Pack, and Jumbo plus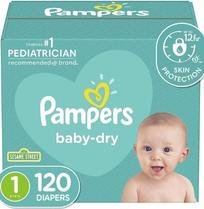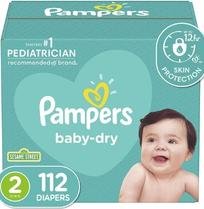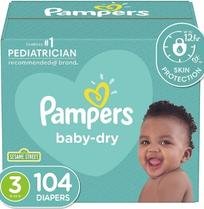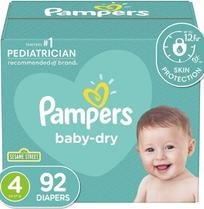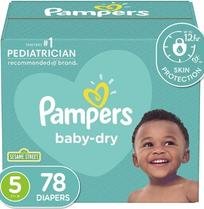 Request A Quote For Baby Dry >>
Pampers Swaddlers
Pampers Swaddlers Size from Newborn to 7
Breathable comfort and 2x softer
This diaper is the hottest selling wholesale pampers in the world. As a result, adding this to your collection of wholesale product lines will be profitable to your business. To know more about this series, check our detailed review of Pampers Swaddlers.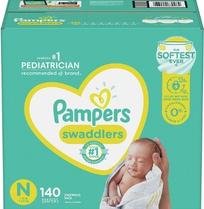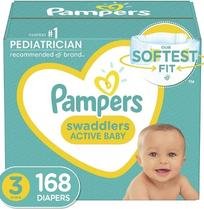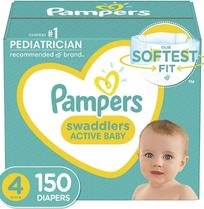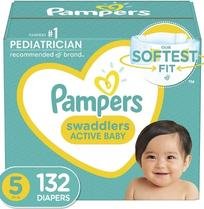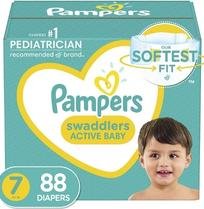 4 Reasons why Parents Love These Wholesale Pampers Swaddlers
Below are four important reasons why most parents love Swaddlers for their babies and kids.
1. The diapers are soft like fluffy blankets to provide your baby's skin with much comfort. As a benefit, your baby will cry less from discomfort. The soft sketchy sides of this diaper keeps the diaper in place to prevent excessive movement of the diapers when your baby moves.
2. There is a breathe-free liner which helps keeps the wetness away from your baby keeping their skin dry even after pee. You and your baby can have a peaceful night sleep without the usual crying intervals most parents have to deal with.
3. Unlike most diapers, there is an umbilical cord notch which perfectly protects your baby's umbilicus to prevent discomfort.
4. Pampers Swaddlers have a top-noch dual leak-guard barrier system along the leg cuffs which helps in preventing leaks from happening. So you can be rest assured that your home wont be a pee or poop mess. Additionally you can always know when to change your baby's diaper due to the wetness indicator line that appears on when there is too much socking.
Request A Quote For Pampers Swaddlers >>>
Pampers Cruisers
Pampers Cruisers Size 3 to Size 7
Model: Stay Put Waist
Availability packaging: These diapers are in boxes of different diapers count per box depending on the size you might want to import. This disposable baby wholesale pampers is also widely used internationally. So you could benefit from our unbeatable prices and add them to your inventory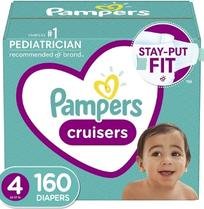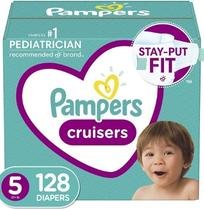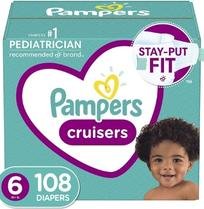 Pampers Pure Protection
Pampers Pure Protection From Size Newborn to 6
Available Channels: enormous pack
Packaging: Depending on the size you require, there are various diaper counts per box from 108 to 196 diapers. Contact us for more details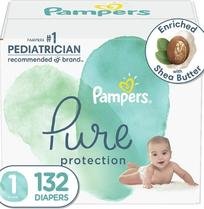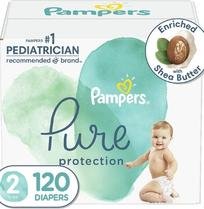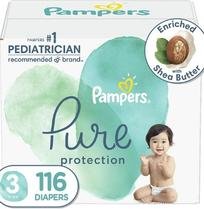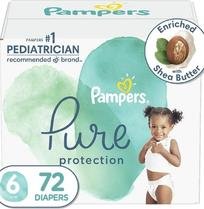 Other Wholesale Pampers Diapers Series We Supply
Besides the diapers series above, we also arrange the supplies for other pampers series. These include Pampers Premium Protection, Pampers baby dry nappy pants, Pampers Cruisers 360° FIT. If you are an online seller or a wholesale retailer, we are here to serve your inquiries. In addition to Pampers diapers, we also supply other wholesale diapers brands like Huggies, 7th generation, and more.
Order premium-quality, comfortable and skin-friendly wholesale pampers diapers in bulk on our website for babies and infants. This bulk diapers are soft and skin-friendly to the baby's skin and do not cause skin irritation post uses. These diapers are ideal for all, ranging from newborn diapers in bulk to babies aged 12 to 24 months. These are eco-friendly diapers and can be disposed of after their usages. Get these wholesale pampers baby diapers in bulk from us at intriguing discounts.