Description
Our Available Pampers Wholesale Diapers Series
With us you can order a variety of baby pampers diapers series no matter your target market. All our wholesale pampers are either US series or EU series which is highly popular in the international market. Below is a full list of available pampers diapers you can today at a highly competitive rate.
Pampers Baby Dry Both US and EU Series
Pampers Baby Dry From Newborn Size to size 8
Available Channels: Wetness Indicator, Extra Absorb, Air Dry.
Variations: Jumbo Packs, 1 Monthly Supply, Monthly Box, GIGA Pack and Jumbo plus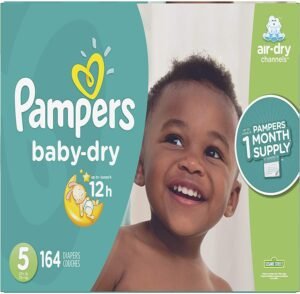 Pampers Swaddlers
Pampers Swaddlers Size from Newborn to 6
Breathable comfort and 2x softer
This diaper is the hottest selling wholesale pampers in the world. As a result, adding this to your collection of wholesale product line will be profitable to your business in your target market
Pampers Cruisers
Pampers Cruisers Size 3 to Size 7
Model: Stay Put Waist
Availability packaging: These diapers are in boxes of different diapers count per box depending on the size you might want to import. This disposable baby wholesale pampers is also widely used internationally. So you could benefit from our unbeatable prices and add it to your inventory
Pampers Pure Protection
Pampers Pure Protection From Size 1 to 6
Available Channels: enormous pack
Packaging: Depending on the size you require, there are various diaper counts per box from 108 to 196 diapers. Contact us for more details
Other Wholesale Pampers Diapers Series We Supply
Besides the diapers series above, we also arrange the supplies other pampers series. These include Pampers Premium Protection, Pampers baby dry nappy pants, Pampers Cruisers 360° FIT. If you are an online seller or a wholesale retailer, we are here to serve your inquiries. In addition to Pampers diapers, we also supply wholesale wipes.