Description
We steadily supply wholesale sawn wood to building companies and resellers across the world. Whole Distribute offers competitive prices, fast, simple and efficient services. We work with sawmill from Germany, Austria as well as Hungary. We also have partnerships with other sawmills in Africa to provide these sawn timber worldwide.
As a strategic partner of top mills in Europe and Africa, we have the capacity to supply large quantities of sawn lumber. Our partners provide a seamless and smooth production for all custom orders. So if you have specific sizes and species requirements at any time, do send us your inquiry and we will be in touch within 24hrs.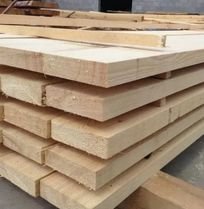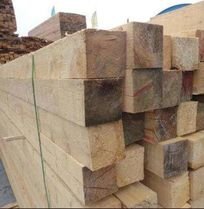 What is a sawn timber?
Sawn timbers are felled trees that have been cut into logs, and then cut again by a bandsaw. It is one of the most widely used forms of timber. Sawn lumber is the most common and widely used form of timber by construction companies and other wood working experts. The quality, appearance and strength of sawn wood varies according to;
the species of tree
where it was cut from (ie. heartwood or sapwood)
how long it has been dried for.
Sawn timbers can be used to make furniture, joinery, flooring, cladding or any other construction material you can imagine. Sawn timbers are always available in a wide range of sizes as well as custom shapes according to your specification using a range of tools.
Is a lumber a sawn timber?
Yes, a lumber is a sawn timber. The term lumber refers to any rectangular length wood for construction purposes. Lumber can come from softwoods (such as pine), hardwoods (such as oak) or man-made materials such as plywood.
Lumber is often used in the construction of houses, buildings and furniture. The most common uses for lumber are as studs, joists and rafters in the framing of a house or building. Many wood workers or carpenters also use Lumber to make doors and windows, staircases or any other wood product which requires rectangular pieces of wood with specific dimensions.
How to request a quote for wholesale sawn wood?
If you are interested in placing an order for bulk sawn wood in any specific dimensions, first send us your complete requirement and one of our representative with be in touch with you within 24hrs. You can fill out the form below to send your inquiry. Besides wholesale sawn timber/lumber, we also supply EPAL Pallets, wood chips, sawdust, wood pellets, as well as firewood.