Description
If you are looking for a steady supplier of high quality firewood for sale, you can be rest assured we can fulfill your orders within 7 business days. We can supply you the wood briquettes from Oak, Ask, Beech, Hornbeam, Pine, Birch, Spruce, Alder, and much more. You can send us your inquiry for more information about terms and shipping conditions. Once we receive your quotation, we will respond within 24hrs.
Other Technical Details of our Firewood for Sale
Measures outside: 1.2 m x 0.8 m x 2.0 m.
Split length: 25-100 cm
width of the split:8-16cm
Wood fire size: 25cm, 33 cm or 50 cm;
Length: 20cm to 50mm
Burn Value: 90-95%
Humidity: 12%
Ash Content (db): 0.5%
Abrasion: 2.0%
Calorific Value: >4500kcal/kg
Diameter: 5cm to 15cm
As a wholesale supplier of top-quality firewood, we supply to commercial businesses as well as local families but only in bulk quantities. The firewood we supply is all-natural, chemical-free, and great for the environment. We deliver straight to our customers or you can pick it up at our warehouse.
With our wide range of options for firewood, we're sure you'll find something that works for your needs. We have a large selection of firewood sizes and types, including hardwood, softwood, and kiln-dried wood. We also sell firewood logs that are cut to length so you can use them right away. Our prices are very competitive because we're a wholesale supplier for many different companies in the area.
More important information about our Wholesale Firewood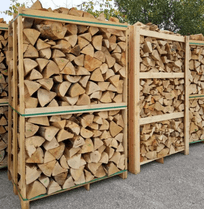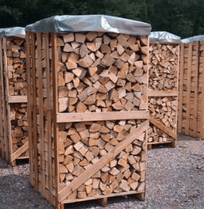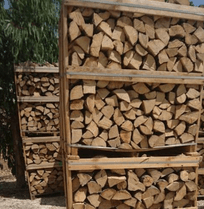 What time of year is firewood cheapest?
Firewood is generally cheapest in late summer and early fall. This is when most people are preparing for winter and need to stock up on firewood for the cold months ahead. If you want to save some money, consider ordering your firewood this time of year so you don't have to pay full price during peak seasons.
Is the firewood ready for immediate use?
What if I want to buy firewood for immediate use? If you need firewood immediately, we can deliver it to your home or business. We have a small fleet of trucks that can drop off the wood directly to your address. You don't have to worry about getting it there yourself because we have everything covered!
Does our firewood for sale come in custom sizes?
Our wood is cut and split to your specifications. This means that you can choose how many pieces of wood are in each bundle and how big those pieces are. If you want a lot of small logs for kindling or just a few larger ones for burning, we can accommodate your needs. One of our most popular options is our seasoned firewood bundles, which have been stored for at least six months so they're ready to burn once delivered.
What about the quality of our wholesale firewood?
The wood we sell is the highest quality, and we cut it ourselves so that you know what you're getting. We also offer a variety of different types of wood so you can choose which one works best for your needs.
Besides wholesale firewood, we also offer the supplies of other wood products like EPAL euro pallets, wood chips, wood pellets, and much more. Send us your inquiry today and receive a valid quote within 24hrs.