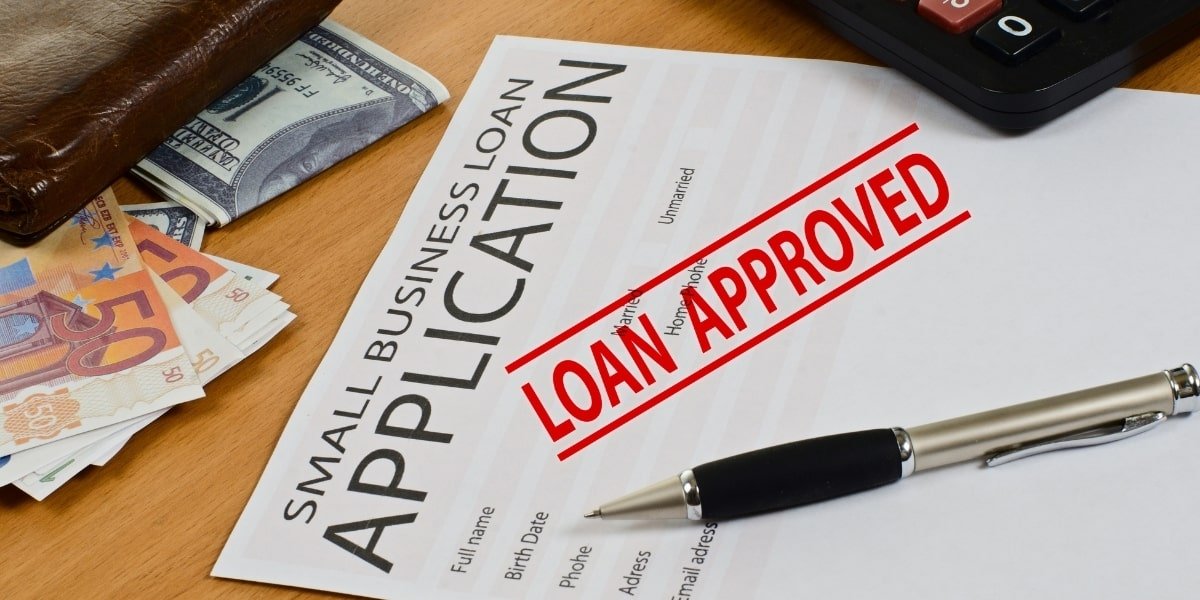 This article will show you the best places to obtain small business loans for your company. I assume you're reading this article because you are a small business owner looking for a micro business loan. And you're looking for ways to raise capital for your business.
But let's face it, raising capital is hard, especially nowadays. The last thing you would want to do is considering your local bank when you need a business financing. Why should your local bank be your last resort? The reason being the fact that banks are only looking for businesses with a positive cash flow. Unless you have worked with a bank before, they should be your last option.
| Loan Company | Funding Options | Min / Max Loan | Lowest Rate | Min. annual income | Min. Time in Business | Get Funding |
| --- | --- | --- | --- | --- | --- | --- |
| Lendio | Business line of credit, SBA loans, short term loans, and more | $1000 / $5M | 4.2% | $50,000 | 6 Months | APPLY NOW |
| BlueVine | Invoice Factoring, Line of Credit, Paycheck Protection | $5000 / $5M | 4.8% | $120,000 | 6 Months | APPLY NOW |
| FundBox | Term Loan, Line of Credit | Up to $150,000 | 6.66% | $50,000 | 3 Months | APPLY NOW |
| Fundera | SBA Loans, Business Line of Credit, Startup Business Loans, and more | $2,500 / $5M | 4% | $100,000 | N/A | APPLY NOW |
| Funding Circle | Business Term Loans, Merchant Cash Advance, SBA 7a Loans, and more | $25,000/$500,000 | 4.99% | N/A | 2 Years | APPLY NOW |
| Kabbage | Line of Credit | $1000 / $150,000 | 1.1% | $50,000 | 1 Year | APPLY NOW |
| Accion | Term Loans | $300 / $250,000 | 7% | N/A | N/A | APPLY NOW |
| Ondeck | Term Loans, Line of Credit, SBA PPP Loans | $5000 / $250,000 | 31% | $100,000 | 1 Year | APPLY NOW |
| Biz2Credit | Working capital, Term Loans, Commercial Real Estate, and more | $25,000 / $6M | Varies | N/A | 6 Months | APPLY NOW |
| TD Bank | Paycheck Protection Program, Lines of Credit, Credit Cards, and more | $100,000 / $1M | Varies | N/A | N/A | APPLY NOW |
So, where to get small business loans? Luckily for you, I have put together the 10 best places to get small business loans to grow your business.
1. Lendio
Lendio overall probably has the best marks for a micro business loan provider. And we're going to start with strengths and weaknesses.
Strengths:
Lendio has a fast application process
It has a wide variety of funding and lenders
Personalized guidance to help you weigh your options
and expertise.
Weaknesses:
There are high-interest rates on some of the loans.
Hard credit inquiries, which means they're going to pull your credit report. These inquiries will give them access to your previous loan applications and search.
What Makes Lendio A Viable Option For A Business Loan?
Despite the weaknesses, Lendio is one of the best business loan companies for most businesses. Lendio is more like a loan matchmaker than a lender, which is excellent news for you. All you have to do is go through their platform and make a 15-minute online application.
Once you complete the application, Lendio will leverage that application to match with the best loans available. So, for instance, you're going to have loans that you could get from 5,000 to two million.
The interest rate for the term loans is about 6% which is not bad. You can repay that loan in one to five years. You can also get a line of credit anywhere from 1,000 to 500,000 with an APR of about 8%. The Repayment terms are one to two years.
With Lendio, you can get a commercial mortgage as well, up to $5 million with a pretty decent APR of about 4.25%, 20 to 25%. Now, this shouldn't scare you if you don't plan on taking a commercial mortgage.
You can also get invoice financing, up to $100,000 with a 5% factor rate and up to a year. Lendio has over 75 lenders on their platform, which improves your odds of getting a business loan. So that's pretty good if you're looking for a one-stop shop.
That's why they are the friendliest when it comes to working with small business owners.
2. BlueVine
The next on this list is BlueVine. They have a quick and straightforward loan process. BlueVine is a viable option for acquiring small business loans if you have a low credit score. Let's take a quick look at their pros and cons.
Types of Small Business Funding Options with BlueVine:
Long terms
Lines of Credit
And Invoice Factoring
Although all three are decent options, invoice factoring makes BlueVine stand out.
In addition to having an easy-as-pie application, BlueVine offers invoice financing up to $5 million. And let's face it, some of you guys might not be able to qualify anything other than invoice financing.
Your invoices act as collateral for your loan. The collateral is what makes these types of funding only for business to business.
You can get lines of credit for up to 250,000 at a pretty decent APR of 4.8. And the invoice financing can be 0.25% APR per week. So that is on BlueVine. What makes BlueVine pretty easy to work with is if you are a QuickBooks Online client. QuickBooks will pull the data when you connect to the app.
Strengths:
They have a simple application process.
You can complete the loan application process pretty quickly.
They have low credit score requirements.
There are large loans available.
Weaknesses:
Limited availability in some states, depending on your state in the US, and potentially significant fees.
Now let's move on to the next place to get business loans for your small company.
3. Fundbox
Fundbox is an automated loan application platform that offers fast funding and soft approval requirements. Now let's take a look at their strength and weaknesses.
Strengths:
It's an automated application.
Low approval requirements.
Fast funding: Sometimes, you could get money the same day. If immediate funding matters to you, this probably is going to be the best choice for you.
Despite their strengths, they have some pretty significant weaknesses.
Weaknesses:
Low maximum loan amounts: their max loans are minimal. Probably you won't get more than $100,000. If you need more than $100,000, this will not be a good option for you.
They have a very high APR. Some of the loans could go as high as 20%.
Although Fundbox offers lines of credit, you can only get as much as $250,000.
Enough on Fundbox. Let's move on to the next place to get small business loans.
4. Fundera
Now, what you have to remember about Fundera is that they are more like Lendio. They're not a lender themselves. They are a marketplace within one easy application. You can access the 7A loans, term loans, invoice loans, and more from their website. You could also get funded faster than at your bank.
It is important to note that it is challenging to get a loan from your regular community bank if you're a small business. It even gets almost impossible to get loans if your business is only two years old or less.
Back to Fundera, let's discuss their strength and weaknesses.
Strengths:
They offer personal loans. It means you have the option to instead go for a personal loan even though the loan could be for business purposes.
You get an offer for credit card recommendations. So it's not just for your business.
Whether you have a business or not, you can still take a loan to finance your sole proprietary trade.
Weaknesses:
Lack of transparency in their website. You have to be careful by properly reading the terms and conditions before confirming any loan.
But if you take maximum precautions, you could get a good business or personal loan from this platform. Some companies, especially new ones, will have an easier time getting a loan from Fundera than anywhere else. You can get lines of credit if your business has been around for two years or more at 7%.
The personal loans you could get from Fundera have an interest rate of up to 35%. You can get short-term loans at $250,000. You can get term loans up to half a million dollars.
One thing to remember is that Fundera is also in for a business. They make a commission when you get loans from the direct lender. If that is okay for you, then you could try them out.
5. Funding Circle.
Funding Circle is a small business financing platform that facilitates small business funding. They specialize in simple, hassle-free business loans to help small businesses grow. Funding Circle operates in 4 countries; the US, UK, The Netherlands, and Germany.
Unlike other small business loan companies, you can do a quick check to see if you are eligible. This quick check only takes 30 seconds. This approach is well-thought-through since you don't have to waste time on applications if you don't get a loan in the end.
Once you have your result after the 30 seconds eligibility check, you only take 10 minutes to fill out the application form. This 10 minutes application form is to tell them about you and your business. I mean, you wouldn't want to give out loans just to anybody, right?
Funding Circle sends you a no-obligation and personalized (customized) quote. This no-obligation means you can reject the offer if you don't accept the conditions. The personalized quote means you only get a business loan quote as close to your business needs as possible.
Although Funding Circle is a great place to get business loans, they have some shortcomings like any other financing provider. But it would be unfair to talk about their weaknesses without mentioning their strengths.
Strengths:
Funding Circle is pretty transparent with its fees. They tell you straight away about their up-front cost and fee information. So they are the opposite of Fundera regarding the transparency of small business loans terms and conditions.
Funding Circle is known as a peer-to-peer lending provider. P2P means Funding Circle will pull the investors together, often high net worth individuals with money to lend. And they will put them together and then collectively lend to small businesses like yours.
They are a highly regulated small business provider. So you know you are 100% safe with them.
You will also get upfront information like; repayment terms, interest rates, and any pre-payment penalties. It means you will know what you are going to get.
They have low starting rates.
Unlike other Small Business Loan providers, Funding Circle has excellent customer services. You will never feel alone throughout your loan cycle. In my opinion, Funding Circle has one of the best customer experiences in the Business lending industry.
Weaknesses:
Funding Circle has exclusive borrower preferences. It means this is not the loan for you if you want a quick and easy answer after your application. The borrowers have specific industries that they wouldn't want to provide business loans.
If your business is not mature enough (three years plus) with solid financials, you won't have a chance of approval.
6. Kabbage
Back in 2020, American Express bought Kabbage. Despite this change in administration, Kabbage still maintains most of its services and features. This small business loans provider has loans up to $150,000.
Kabbage used to offer lines of credit pretty much like Fundbox. And they have an automated, robust back-office application. This back-office application requires a connection with your bank account to look at your financial info in real-time before giving you a decision.
I like Kabbage because they would go out of their self-assurance to keep you in their ecosystem. They would want you to bank with them, get lines of credit, and for you to keep coming back. So they'll be willing to let go of some of the requirements because they're in growth mode. So, that's on Kabbage.
Let's have a quick look at the strengths and weaknesses of Kabbage.
Strengths:
With the power of American Express, Kabbage offers a set of cash flow management tools to help your small business finances.
Unlike other small business loans providers, Kabbage is flexible when it comes to capital and fees. You use what you need and pay the fees for the funds you have used. It means you don't have to pay interest on $150,000 if you did not use up to this amount. If you only used $80,000, you pay the charges for $80,000 and nothing more.
The application process is quick if you have good financial statements or history on your business bank account.
Weaknesses:
The highest line of credit amount you have access to is $150,000. If you need a higher business funding amount, you might want to consider other options on this list.
So that is it for Kabbage. Let's move on to the next small business loans provider, Accion.
7. Accion
Accion is best known for start-up business loans. So if you're a start-up, this is definitely for you. This small business loans provider is a nonprofit community lender dedicated to helping small business owners. They help entrepreneurs;
generate income.
build assets
create jobs
and achieve financial success through business ownership.
They have a network of small business communities. What they do is lend through their community development financial institutions, also known as CDFIs. So, it's a pretty cool proposition if you are a start-up, but there are some drawbacks. Before taking a look at their weaknesses, let recap on their strengths.
Strengths:
It takes just 15 minutes to complete your application online. After completing the application, you could get the capital you need to run your business.
You get a personalized loan expert who provides you with tailored guidance throughout the loan process and beyond.
Accion provides you with business insights to ensure your success. I consider Accion as a business growth developer than a small business loan provider.
Weaknesses:
They will not give you more than 15,000. So if you want more than $15,000, you probably want to go elsewhere because you will only get a starting capital.
8. Ondeck
OnDeck is one of the best small business loans provider if you're looking for repeat borrowing. For instance, if you're doing projects and need financing for those projects, you're going to keep getting loan after loan and paying them off. OnDeck is probably your best option.
If you think you'll be taking several short-term loans over the next few years, take a look at OnDeck.
OnDeck offers incentives like lower rates and reduced fees for their good customers. So they may pack their fees at the beginning. But if you're coming back for another loan, they will be discounting the rates massively. They're the kind of micro-business loan provider that you either love or hate.
They have higher application requirements than some of the other lenders that we've covered. So if you're a brand new business, this is probably not the place for you.
Like the other providers of business loans for small businesses, OnDeck has its strength and weakness too. Let's start with their strengths.
Strengths:
The loan application process only takes 10 minutes, and you could get a decision as early as the same day.
Unlike most lenders, OnDeck will waive all remaining interest on your current loan if you take another micro-business loan.
You get small business loans that suit your business operations.
With OnDeck, you will get a dedicated loan advisor who will be available 6 days a week. I mean, this is a free consultation that you would have to pay for with other lenders.
You get access to their SMART Box (a capital comparison tool that gives you a comprehensive breakdown of your capital cost).
Weaknesses:
Higher fees if you are just a one-time borrower.
Not suitable for small start-up businesses.
9. Biz2Credit
Biz2credit is an online marketplace that uses a proprietary platform to connect businesses with the right funding source and loan program. Their quick process allows potential borrowers to create a profile in about 1 minute, apply in 4 minutes, get funding options within 24 hours, and have the funds available 48 hours after final approval.
This marketplace offers small business funding for all types of businesses. And your minimum loan requirements, interest rates, and fees depend on the lender you choose.
Types of loans:
SBA loans
Credit lines
Unsecured business loans
Equipment financing
And cash advances from dealers
Strengths:
No application fees
Get financing options and a decision within 24 hours
Special credit programs for women, veterans, and minorities
Covid – 19 Resource Hub with information and advice for small business owners
CPA Corporate Finance Portal
Weaknesses:
Issuance fee upon conclusion of the loan
A Subscription fee for most non-bank financing products
10. TD Bank
TD Bank has a large number of loans and lines of credit for entrepreneurs. However, the company stands out by offering banking solutions for healthcare professionals. They provide tailored financing options for veterinarians, dentists, ophthalmologists, and other medical professionals.
TD Bank Funds practice mergers and finances acquisitions, partner buy-ins or buy-outs, business expansions, or relocations. It offers credit solutions for up to twelve million with 100% practice financing and working capital. In addition, TD Bank Merchant Solutions powered by Clover enables businesses to accept cash, credit and debit cards, Apple Pay, Google Pay, and others.
So if you are in the healthcare industry, TD Bank is the best place to acquire a small business loan. Let's take a look at the types of small business loans they offer.
Types of Small Business Loans offered:
SBA loans
Credit lines
Commercial real estate mortgages
And USDA loans
Strengths:
Offers credit cards
Checking accounts and merchant solutions
Online application and Mobile banking
PPP loan waiver for some loans
Weaknesses:
The application requires extensive documentation and discussions with the lender
Conclusion
Although these are our top 10 picks for small business loans, there might be some reliable lenders around your area. Always check in your city before considering the lenders on this list.